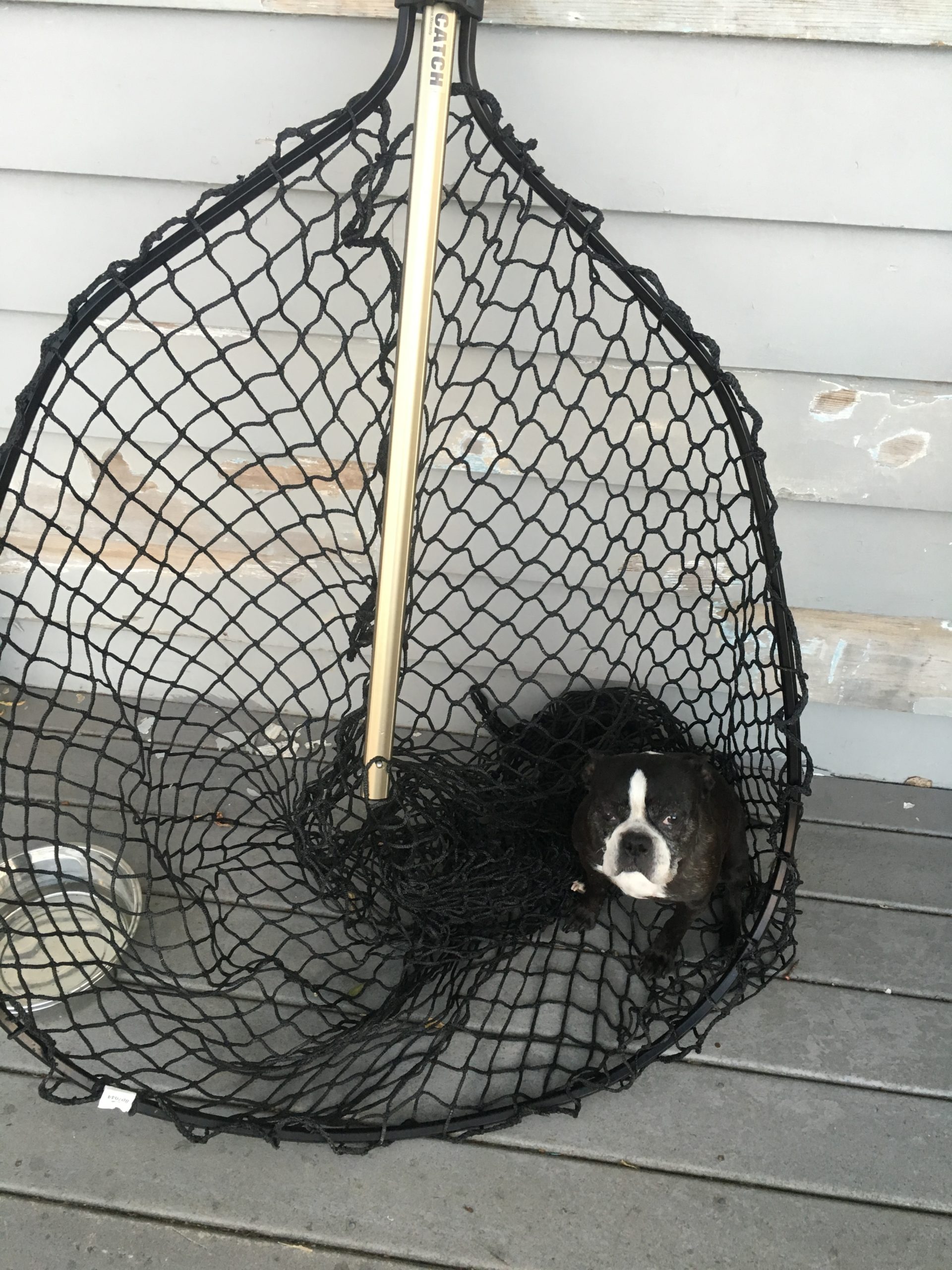 Remember Maggie, a 14-year-old Boston Terrier, who ate a piece of gravel? She had to undergo a very risky surgery, and made a full recovery.
That was not the first time Maggie's health was in jeopardy. A year before, when Maggie was 13 years old, her owner noticed how she was not well. She was vomiting, lost all her color and her stool was black. Maggie's owner was afraid it might be cancer and brought her to the hospital. To figure out the problem, our veterinary team had to do thorough diagnostics – Maggie had a physical exam, bloodwork, an x-ray, and an ultrasound.
Maggie was losing a lot of blood and needed a blood transfusion before she could be taken to surgery. In the middle of the night, Maggie received some fresh blood and was ready for her operation. Her heart condition made it risky, but our doctors took the chance and successfully performed the surgery.
The doctors found 2 masses in Maggie's stomach – one was a bleeding ulcer which needed surgical attention and the other one was a small potato. Yes, you read it right – a potato!